Rosemaling Accents

by Marley

What is Decorative (Tole) Painting?

As we know it today, it began with the vision of a few women who sat and painted at their kitchen tables 30 years ago.  They felt that there must be more people all over the US that also painted that they could connect with.  Thus was born the National Society of Tole and Decorative Painters, now known as The Society of Decorative Painters.  
www.decorativepainters.org
  It has become an international organization with members from all over the world, very big in Japan and Australia.
Because of the SDP, the industry grew into a mega business with teachers, shops and suppliers throughout the world.

It is a method painting; a learned art.  It is an art of the people so to speak.  One does not have to be a 'drawing artist', but through easily learned techniques can become a 'painting artist'.  There are literally thousands of people who have learned the techniques of Tole and Decorative art, who would have never attempted it without the aid of patterns and capable teachers.  A whole new world has been opened to primarily 'older' citizens who have the time and desire to learn.

The word 'Tole' means tin in French and dates back to l7th Century France where tin trays and other items were decoratively painted.  In Early America, tin was a favorite item to paint.  The tin peddlers who traveled the countryside would paint some of their wares to make them sell better.

What is Rosemaling?

Rosemaling is the Norwegian Folk Painting.  It dates back to the 17th Century.  It was an art of the peasants.  Itinerant painters would travel the countryside and paint for the more wealthy as a means of survival.  Sometimes only for room and keep. 

By 1850
rosemaling was beginning to slowly die out in popularity partly due to industrialization. It has made its comeback primarily due to Vesterheim, the Norwegian American Museum in Iowa. 
www.vesterheim.org
In the 1950's they began to invite Norwegian master painters to come to the museum to teach.  American teachers traveled to Norway to study and thus began a love affair with the beautiful art of Rosemaling in the US as well as a revival of the art in Norway.
There are many styles of Rosemaling, each district or 'Fylke' has it's own distinct style.  They all have similarities, but to the trained eye there are also noticable differences.    

This page was last updated on: February 11, 2010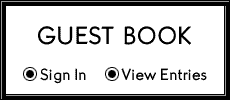 Welcome to my world of Rosemaling and Decorative Painting.   I hope you enjoy your tour through this site and any related links.

Rosemaling Accents

by Marley

Looking down at Geiranger, Norway